I'm so excited. I just can't hide it. Received this email notification yesterday that 2 of my entries will be featured in the 2016-17 "Indiana, Naturally" exhibition in the Indianapolis International Airport!! The inaugural exhibition in 2014, I had one entry accepted.
I created Dogwood Forest just this spring and I will post it later but till then, here is a link to images I posted in 2012.
To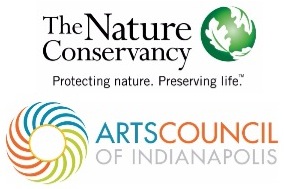 Image Names:
Dogwood Forest – Accepted
Rat Snake – Accepted
Sheila Ter Meer:
Thank you so much for your submission(s) to the Indiana Nature Photography competition, sponsored by the Arts Council of Indianapolis and The Nature Conservancy/Indiana. Our jurors had over 320 photographs to review, and I am happy to inform you that your photograph(s) listed at the top of this email was (were) among the 45 pieces selected for the exhibition. Congratulations!
The exhibition runs from December 11, 2016 to March 19, 2017.
All artworks are eligible to receive the "People's Choice" award, which will be conducted via Facebook by the Nature Conservancy throughout the run of the show. We will send you more details regarding that competition about a week before the exhibition opening, including when your artwork will be featured so you can direct your friends and contacts to vote for you!
Congratulations again, and we look forward to installing your work.
Julia Moore
Director of Public Art
Arts Council of Indianapolis